Conflict - no matter how deep it runs - does not necessarily spell despair, helplessness and out-of-control anger. It can mean resourcefulness and creative problem-solving - this is how I can help you.
Locations:
New York:
260 Madison Avenue, 22nd floor
New York, New York 10016
Ph/Fax:
212 594 4115
New Jersey:

374 Millburn Ave., 2nd floor
Millburn, New Jersey 07041
Ph/Fax:
973 921 1549
Welcome
Compassion, understanding through listening, responsiveness and finding mutually satisfactory solutions are key to my practice. For more than 20 years as a mediator and collaborative lawyer, I have devoted my professional practice to successfully resolving conflicts in safe, non-adversarial, out of court processes. In mediation, I facilitate the discussion towards settlement as a neutral. In collaborative law, I and another collaborative attorney each represent one party, and we work as a team to reach mutually satisfactory settlements.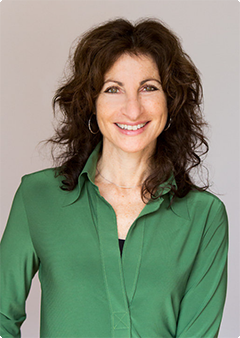 By focusing on needs and concerns, rather than hardline positions, we develop and explore reasonable common ground under guiding legal principles. Everyone's dignity is preserved and children are spared the hostility and polarizing effects of traditional litigation. Even in high conflict situations, we work cooperatively to "find the overlap" and a resolution that works for everyone.
My practice includes, in addition to divorce and separation, negotiating and drafting pre-nuptial and post-nuptial agreements. I also handle break ups of same sex couples, couples mediation, and other family disputes.
Creating a working relationship to help you co-parent children and be there for them – not just when they are young – but for the future as well, such as for graduations, weddings, grandchildren, etc.
Saving assets and income for your future, rather than paying expensive litigation bills
Maintaining control over the outcome and pace of the process
Exploring creative approaches and structures to address your unique needs
Understanding the implications - legal, financial and otherwise – as you move forward, so you are well prepared
Strengthening communication skills with extended family members
By doing all of the above, greatly reducing stress and tension
I Can Help
I have helped thousands of people in conflict successfully resolve their issues. By finding creative ways to meet the needs of both parties - even in situations where the couple believes resolution without court intervention is impossible - we have successfully resolved parenting, property distribution and financial support issues in connection with their separation and divorce.
Because I am an attorney, I explain applicable legal principles which provides a framework for discussion. If children are involved, their best interests are always "at the table" and never overlooked. My job is also to help clarify each person's issues, so you can put your hands around each task and complete what needs to be done in the least painful way.
---
Free telephone consultations are available to help you feel comfortable about the process and how it works.
---
To understand how I approach mediation, please read my article "Mediation, An Alternative to the Ugly Divorce"